INSTANTS VIDÉO NUMÉRIQUES ET POÉTIQUES | FRICHE LA BELLE DE MAI | MARSEILLE
The 35th edition of Les Instants Vidéo, a transcontinental itinerant festival will take place from 21st October 2022 to 23rd January 2023. Video art, installations, performances, electronic poetry, music, encounters with artists and poets are on the agenda.
In Marseille, the festival will settle among others in Friche la Belle de Mai.
From 9th to 12th November, join the international encounters in la Friche: wonders of international video art (screenings, performances, exhibitions, and humanity, a lot of humanity).

Opening on Thursday 10th November 2022 from 5:30 p.m.
Exhibition open from Thursday 10th November 2022 to Sunday 22nd January 2023
Open from Wednesday to Friday from 2:00 p.m. to 7:00 p.m. & from Saturday to Sunday from 1:00 p.m. to 7:00 p.m.

FRICHE LA BELLE DE MAI (Tour Panorama, 5th floor) ➢ 41 rue Jobin, 13003 Marseille, France
website
HORS SERVICE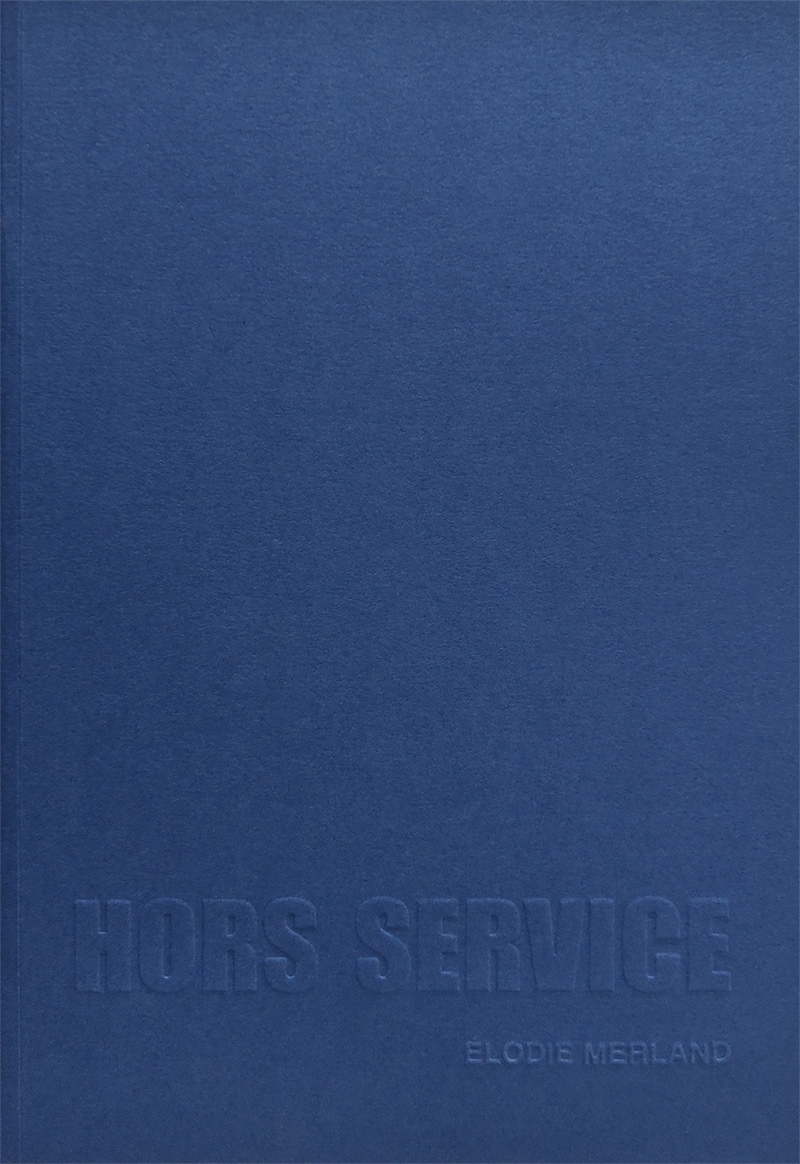 "Nearly ten years later, Élodie Merland returned to the places where she narrated her descriptions (One hour galleries); not a single telephone box. The artist then took a photograph of these spaces freed of their cramped edifices. The artist's photographs evoke that which has been erased rather than buried. Moreover, they do not refer to History's tragic events, but rather to the histories of the billions of non-recorded conversations, deemed unimportant and inenarrable, that were shared through hundreds of thousands of now obsolete telephone boxes."
Arnaud Dejeammes, Waiting, attentiveness (extract), 2021.

Hors service, book of 52 photographs, 20x29cm, 72 pages, 2021
200 copies numbered and signed
Photographs: Élodie Merland, preface: Arnaud Dejeammes, translation: Erika Ferrand Cooper, book mockup: Philippe Robert, printing: Escourbiac.

This project was made possible thanks to the support of the Région Hauts-de-France by benefiting from a grant to aid creation. The images were digitized with the help of Fresnoy, Studio national des arts contemporains, in its photographic laboratory.

Hors service is on sale for 30 € in the shop of this website as well as in bookshops.

FRANCE
DUNKIRK ➢ La Librairie
GODEWAERSVELDE ➢ Calibou & Co
LILLE ➢ L'Espace du Dedans
MARSEILLE ➢ L'Odeur du temps
Histoire de l'œil
Zoème
PARIS ➢ La Boutique du Centre Pompidou
La Nouvelle Chambre Claire
Jeu de Paume
Le Monte-en-l'air
RENNES ➢ Lendroit éditions
ROUBAIX ➢ Autour des Mots
TOULON ➢ Le Carré Des Mots
TOULOUSE ➢ Les Abattoirs
TOURCOING ➢ Le Fresnoy, Studio national des arts contemporains
ONLINE ➢ 8ème Art
Escourbiac - Achevé d'imprimer

BELGIUM
BRUSSELS ➢ Tipi Bookshop
L'Enfant Sauvage
Les yeux gourmands

The list of outlets will be updated step by step.